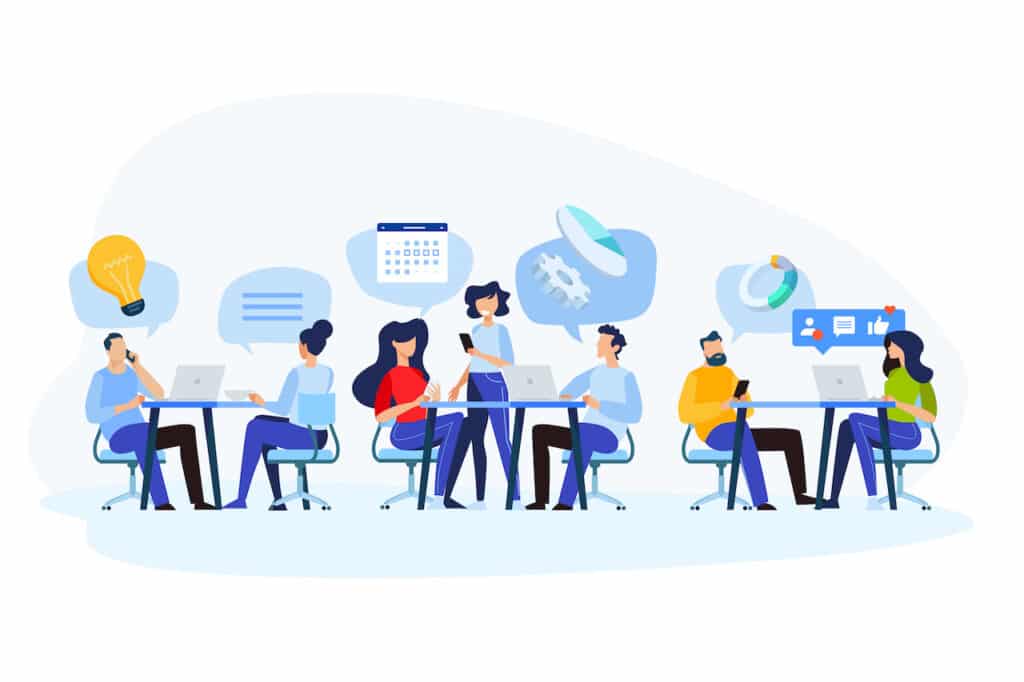 Online meetings have become a feature of working life in the last two years. Apart from business meetings they are used for webinars and collaboration across teams and organizations.
As Microsoft Teams and similar cloud-based tools become an integral part of the working day for many people, here are five tips for making the most of the features this versatile platform has to offer.
1. Use Sharepoint
Microsoft Teams has a Sharepoint feature which enables the storage of documents and project files. You can use it to collaborate on ideas and developments with people contributing to projects. It also enables the correct version of a document to be stored in a defined place for project management.
2. Customize Your Meeting Schedules
Today, it is very easy to fill an electronic diary with meeting after meeting—and before you know it, you've been in meetings the whole day with little time for other tasks.
Using the meeting timer tool to enable meetings to end at 50 minutes instead of an hour not only gives attendees a chance to stretch and practice healthy work behaviors, it also creates better expectations for meeting end times. Your time is valuable, and so is your customers' and stakeholders'—by scheduling meetings more precisely, you can become more efficient and stress-free.
3. Use the Urgent Tool
The chat feature on Microsoft Teams is an excellent way to give feedback and to include links to useful resources. But how do you identify what is a general meeting contribution and something that is urgent, especially when there are lots of people using the chat bar?
You can send an urgent message in the chat bar which is useful for alerting someone to a significant issue. Within the chat area there is an exclamation above the dialog window. Select the urgent option from the menu and this enables an urgent message to be sent to someone every two minutes for 20 minutes.
4. Try the Transcribe Feature
The record button is used frequently on Teams and is a popular feature. It works well for meetings and note taking, but by using the transcribe feature you can work even more efficiently. It is particularly useful if you have automated some services and send notes for transcribing.
Once your meeting recording is available, go to the three dots and open the video in Microsoft Stream. Select the three dots button and update video details. Next, select video language and then autogenerate a caption file and update. Once the autogeneration is complete, you can download the transcription in Microsoft Stream.
5. Break Down Barriers With Language
If you are speaking to an international audience, you can use the translate feature within Microsoft TEams. This can make a big difference for conferences and webinars in particular. You can also use it for multicultural groups and education.
Simply click the ellipses on the message you want to translate. You then select translate so it translates into the language you want to communicate.
Microsoft Teams has made a transformational difference to business relationships and how work is conducted. Discovering and using some of its excellent features helps you operate more effectively. Book a free consultation to see whether Microsoft Teams would benefit your business.
To learn more tips about how to effectively use Microsoft Teams, check out our blog "Managing Team Collaboration with Microsoft Teams."