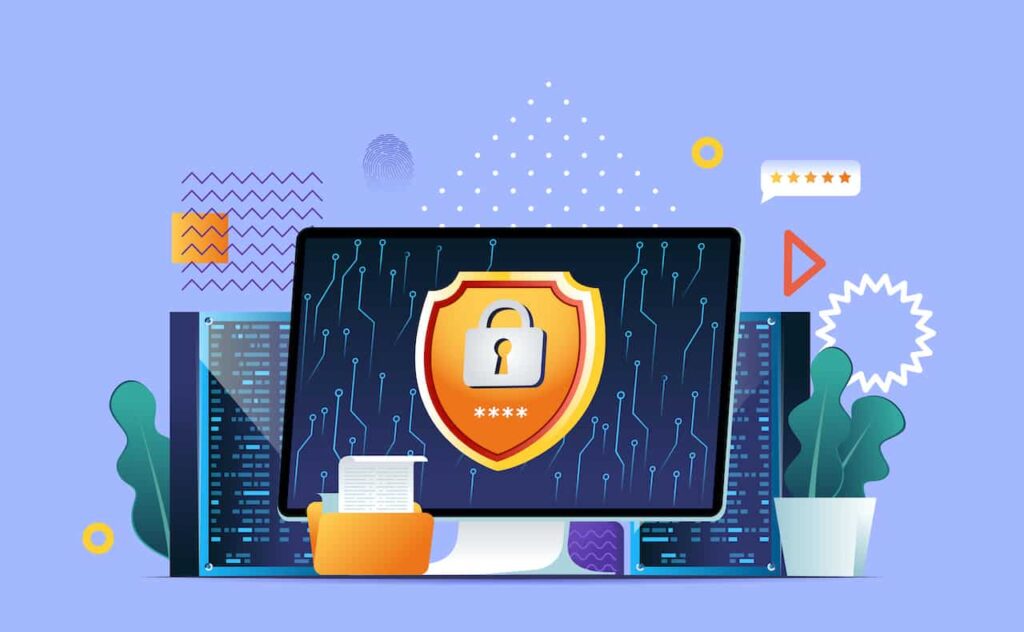 The cybersecurity breaches that make headlines mention large companies because of the sheer number of people affected. Yet hackers know that small and medium-sized businesses are the true target because they are far less likely than their larger counterparts to invest in cybersecurity.
The Cybersecurity Threat Is Real for Small and Medium-Sized Businesses
If you have doubts about the importance of cybersecurity, look no further than the U.S. Securities and Exchange Commission (SEC), which now views cyber vulnerability as an "existential business" risk, according to the Harvard Business Review. In August of 2021, it issued fines of $1 million and $500,000 against Pearson PLC and First American Financial Corp, respectively, for the companies' failure to disclose the breaches.
The SEC's issuance of fines signals the regulatory body's prioritization of cybersecurity, which includes having secure systems in place as well as a method for resolving and communicating about any vulnerabilities internally and to the public. To better safeguard your company, both to maintain compliance and to keep the trust of your customers, begin by identifying what is missing from your cybersecurity toolbox.
Identify Your Level of Cyber Maturity
Discover where your company lands on the cybersecurity maturity scale by considering the levels below:
Basic Cyber Hygiene: endpoint protection, spam filter, multi-factor authentication and firewall
Intermediate Cyber Hygiene: intrusion detection, vulnerability scanning, employee security awareness training and machine hardening templates
Good Cyber Hygiene security policy framework, NIST 800-171 access review, managed threat detection and response, threat intelligence and SIEM
Proactive: security audits, managed risk, a mature business continuity and disaster recovery plan, segmented applications, cybersecurity insurance, penetration testing
Advanced/Progressive: access control, physical security policies, biometric authentication, security operations center (SOC)
To get a more detailed overview of your cybersecurity maturity, check out our in-depth Cybersecurity Maturity Checklist!
Determine Your Cybersecurity Priorities
Your level of cyber maturity will influence your priorities. Once you have identified where your company lands, look for opportunities to make cybersecurity a top concern for the entire company, not just IT, by taking the following steps:
Understand Your Cybersecurity Vulnerabilities and Train Your Team
If you have employees working from home, cybersecurity vulnerabilities for your company only increase. Beyond working off of a shared network, employees may use hackable items in their home, such as smart home devices and smartwatches. Be sure that employees both onsite and working from home know the importance of protecting sensitive information and remaining vigilant about security measures for work and personal devices.
Be Alert About Potential Cybersecurity Threats
As the world continues to move online, the World Economic Forum has issued concerns about the rise of cybersecurity threats. Ensure that your employees are equally aware of the potential for phishing scams, deepfakes and other methods that can compromise their credentials and company information should hackers gain access to their accounts.
Invest in Better Cybersecurity Tools
Training your company will make cybersecurity a team effort, but it is critical that you also have systems in place that will allow your company and clients' information remain secure. Create a strategic plan to integrate more advanced cybersecurity tools and systems into your organization.
Get Started Today to Protect Your Business From Cybersecurity Threats
Every moment you wait to implement better cybersecurity puts your company at greater risk for a breach, which, as the SEC's actions have shown, could lead to significant consequences for your business. Whether you need install basic protections or are looking to develop a more robust communication plan for identifying and disclosing vulnerabilities, take time today to progress toward greater cybersecurity maturity. For help, you can schedule a free consultation with an IT Services Specialist who can guide you through your priorities and help your business stay safer.