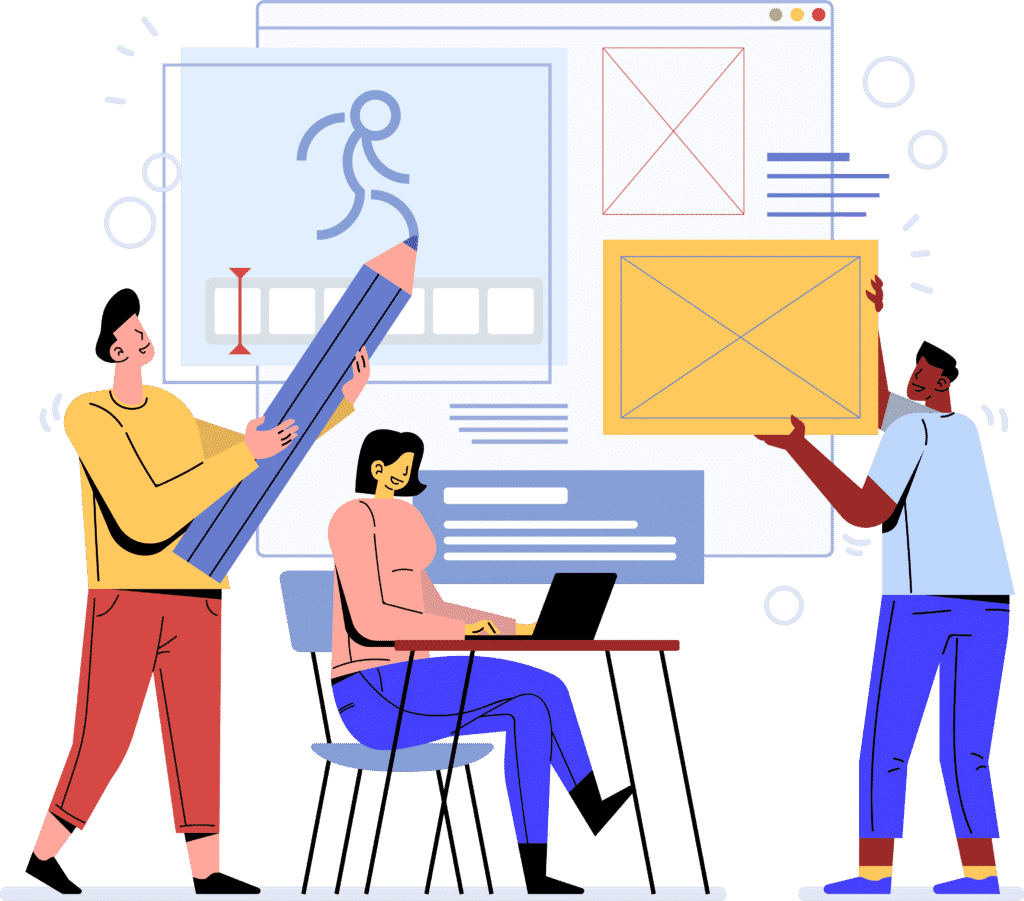 If you've ever wondered if there was a way to create seamless communication across teams and employees, you'll be pleased to know that Microsoft Teams makes businesses of all sizes more effective using real-time cloud-based communication.
With its 115 million users worldwide across 500,000 organizations, it might be time to learn why this software is becoming an enterprise staple. Read more to learn whether Microsoft Teams is a good fit for your organization.
What Is Microsoft Teams?
Microsoft Teams is software that allows groups to collaborate seamlessly, whether they're together on-site or spread out in remote locations. With video conferencing, chat, and accessibility features, Microsoft Teams has become a staple for many modern organizations.
Features Of Microsoft Teams
Microsoft Teams has a host of features that make it a great solution for businesses across various industries.
Here are highlights of Teams' features:
The activity feed. This is where your team members can check in first thing when they're reviewing what's been done and what still needs to be taken care of. There is no need to dig through emails and send follow-ups about certain tasks with this high-level view of your organization's activity.
Accessibility across devices. With "work from anywhere" becoming more of the norm, you want to know that your employees can be plugged in wherever they go. Teams is accessible through a desktop, laptop, tablet, or phone. 
Video conferencing and calling. Eliminating the need for additional conferencing software, the Teams' video conference feature makes it easy to set up a meeting and connect with people from any device. Even better, this feature allows you to screen and file share, so you can get even more done while meeting with your colleagues.
Chat platform. This chat functionality is the main hub of Microsoft Teams, allowing all team members to communicate quickly and effectively. What's more, you can categorize into channels that allow you to organize conversations by project, team, or anything else that suits your company's needs. 
Third-party integrations. Microsoft Teams integrate with all of your favorite third-party apps such as SharePoint and OneNote. Bonus—it integrates with the entire Microsoft Office suite as well.
Planner app. Everything that your team members need to stay organized and look ahead is right here in the planner app.
Real-time scheduling. No double-booking or schedule confusion: your team can schedule, invite, and edit meetings and meeting information in real time.
Benefits Of Microsoft Teams
Working with Microsoft Teams gives companies the flexibility of time and location without compromising security, integrity, or quality of communication.
Here are some of the main benefits of using Teams for your business:
A decrease in needless emails, freeing up digital space and clutter in your inbox.
Seamless activity across devices, making it easy for you and your team members to stay plugged into the latest updates.
Fewer miscommunications and details slipping through the cracks.
A higher level of professionalism due to the removal of guesswork, tech hiccups, and the need for multiple software platforms.
Maximum convenience through accessibility features that connect you with everyone on your team.
Microsoft Teams just might be the robust solution for creating more ease, efficacy, and efficiency in your organization. If you're ready to explore whether it's the right option for you and would like assistance setting it up, contact AIS today to speak to one of our IT professionals.