INDIANAPOLIS, October 2, 2020 – Women & Hi Tech, a non-profit organization whose mission is to change the landscape of women represented in STEM to be equally inclusive to all, recognized Lamont Hatcher, Founder and CEO of AIS, as the recipient of the Inaugural OperationALLTM Male Allies Champion Award at its Leading Light Awards and Scholarship Gala.
2020 is the first year for Women & Hi Tech's OperationALLTM Male Allies Champion Award. This award was created to recognize male allies who have demonstrated a long-term commitment, tangible efforts, and significant impact to mentor, recognize, champion, and/or promote female students, peers or employees. Special consideration was given to those who exemplified dedication to being an ally for multiple women or girls in a way that is recognized to have positively changed the trajectory and/or opportunities provided by their STEM career.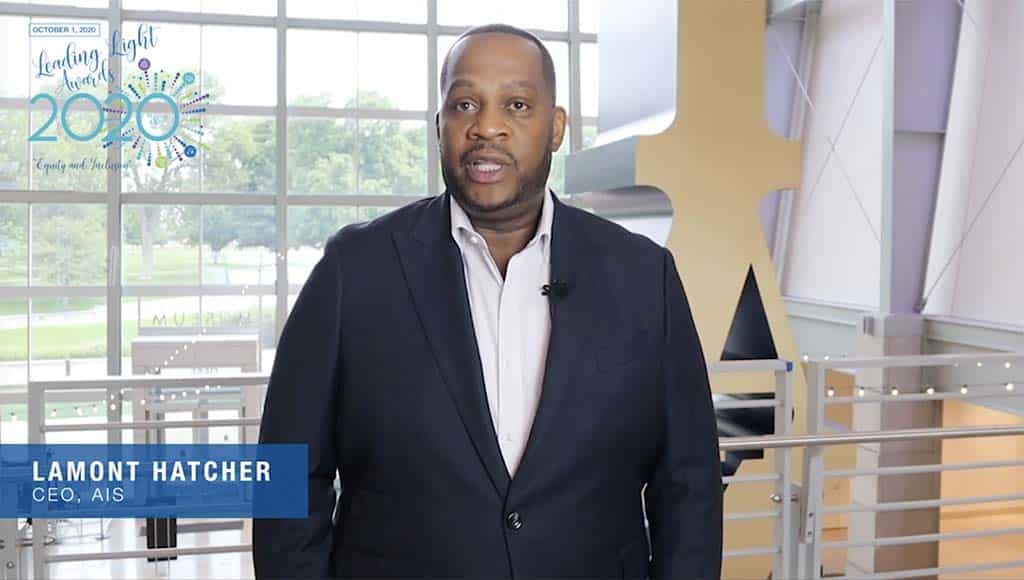 "Lamont sees the best in people and has an unprecedented desire to see others succeed, especially women and diverse men and women," said Amber Fields, AIS's Director of Corporate Sales. "It's an honor and a privilege to have him as a coach, mentor and ally at AIS, where we work diligently to make a difference in our community. I couldn't think of a male ally more deserving of this award than Lamont."
Alongside Hatcher, Gerry Dick, Founder and CEO of Inside Indiana Business, was awarded the Honorary OperationALLTM Male Allies Leading Light Award for his lifelong commitment and allyship to Women & Hi Tech and promoting women and girls in STEM in Indiana. 
"Having male sponsors and allies is so important for women, especially in STEM careers. Women deserve the same opportunities as their male counterparts, and men have a role to play in ensuring that happens," said Lamont. "I am honored and humbled to be recognized by Women & Hi Tech with this award."
The complete list of award, scholarship and grant recipients of the 2020 Women & Hi Tech Virtual Leading Light Awards can be found at https://www.womenandhitech.org/2020-Leading-Light-Awards-Scholarships-and-Grant-Recipients. 
For more information about Women & Hi Tech, please visit www.womenandhitech.org or email whtinfo@womenandhitech.org.