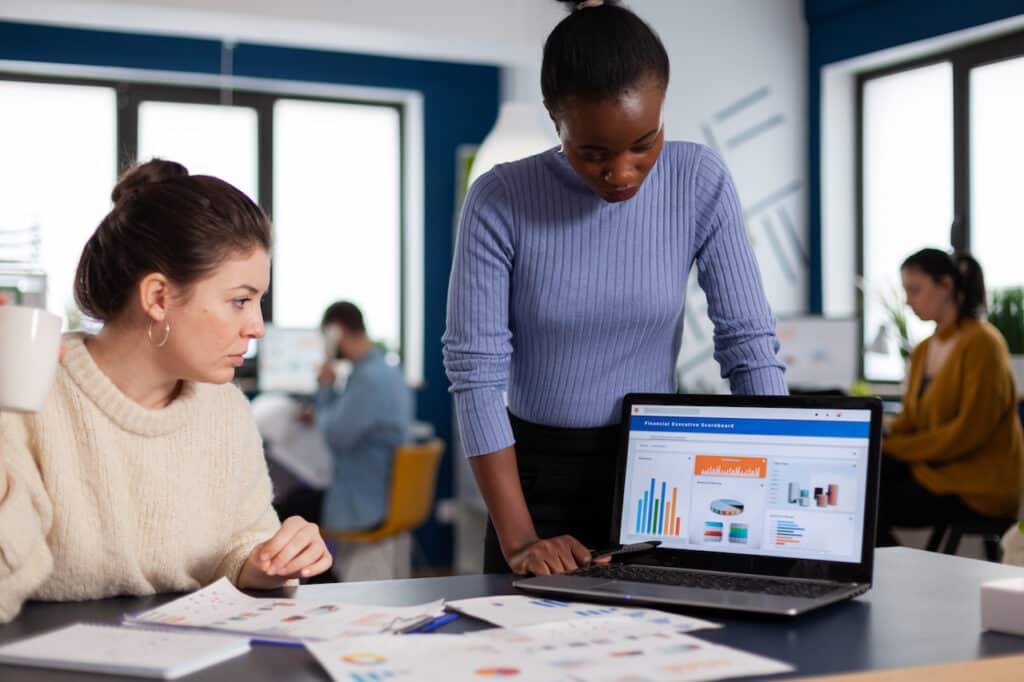 There are hundreds of cybersecurity solutions on the market, but many are vague when it comes to explaining how exactly they are improving the security of your IT infrastructure.
Fortunately, there is a clear cybersecurity solution that could save your company from debilitating threats. Here's why your company should invest in vulnerability management.
What Cybersecurity Vulnerabilities Does My Business Face?
According to the International Organization For Standardization, a vulnerability is a "weakness of an asset or group of assets that can be exploited by one or more threats." Some of the most common vulnerabilities are:
Zero-day vulnerabilities
System misconfigurations
Outdated software
Unpatched software
Malicious internal threats
Weak authorization credentials
Lack of data encryption
Any one or combination of these vulnerabilities can put your business data at risk, which is why it's critical to identify them in your systems and eradicate them as quickly as possible.
What is Vulnerability Management?
Vulnerability management is a comprehensive service generally provided by a managed service provider that identifies and addresses the vulnerabilities within your systems.
These services extend beyond just scanning for vulnerabilities in a network and take steps to assess your company's overall risk, improve your network's security posture, and develop remediation plans. 
What's the Difference between Patch Management and Vulnerability Management?
In IT, these two types of risk management are two sides to the same coin. Patch management complements vulnerability management and vice versa, though the two methods have distinct processes.
Vulnerability management is a precursor to patching. To fix, or patch, software within your IT network, the vulnerabilities must first be identified. These threats are identified through vulnerability management. 
Patch management is focused on keeping devices and software up to date so that they won't be compromised if an attack occurs. Patches are constantly being released, and your IT team should employ best practices when it comes to implementing these patches according to your infrastructure.
If risks are not assessed, attackers can easily exploit unpatched systems. A vulnerability risk management program mitigates these risks by first identifying risks, and those risks can be addressed through a patch assessment process.
Why Is Vulnerability Management Important?
According to IBM, "It takes only one unpatched vulnerability for criminals to compromise an enterprise." To identify what needs to be patched, you'll need vulnerability management.
Identifying and managing the vulnerabilities within your systems is critical to ensure your company maintains its data integrity and customer privacy. Unfortunately, it has become more commonplace for companies that hold personal information to be breached or leaked, and usually, this can be traced back to a lack of risk management.
When storing customers' personal info, it's an organization's legal responsibility to fulfill their obligation to the client by keeping their information safe. Managing your systems' vulnerabilities reduces the chances of information security risks threatening your clients' private data.
How to Protect Your Cybersecurity
Our analysts perform regular assessments to determine your company's risk and measure the effectiveness of your current cybersecurity. We take risk management seriously, which is why our staff is trained on emerging threats and the latest software patches to prevent them. 
Our vulnerability management solution consists of three main steps:
Assessing the current state of your systems to identify existing and potential risks.
Patching software, replacing outdated software, repairing misconfigurations, encrypting data, and more to eliminate your risks.
Developing plans for your future cybersecurity to ensure your systems are always well-positioned to fend off emerging threats.
With AIS's vulnerability risk management program, your organization will be able to improve its cybersecurity and keep your client's information safe.
You can get started with our proven Vulnerability Management program here.