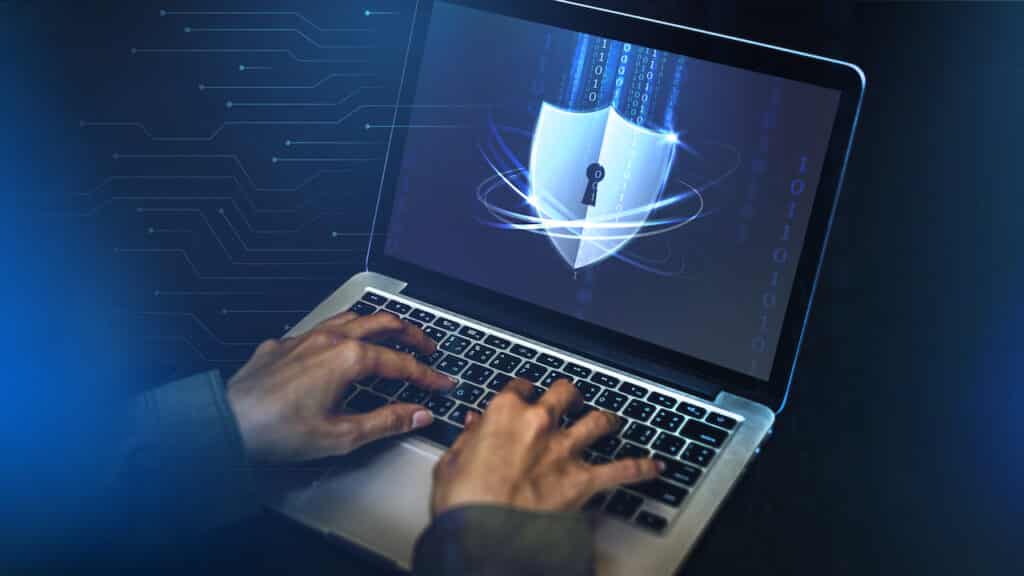 Security awareness training for employees is critical for businesses striving to prevent employee error from contributing to cybersecurity threats. It's also vitally important for many of the cybersecurity regulations your business may be required to comply with.
What Is Security Awareness Training?
Security awareness training is strategic education intended to familiarize employees, especially professionals working with your technology, with standards and practices intended to mitigate the risk of cybersecurity incidents.
Security awareness training may include instruction on such topics as phishing emails, social media best practices, multi-factor authentication and password security, and more.
Why Do We Need Security Awareness Training?
Threat detection and software and hardware-level protection may not be enough to thwart cyberattacks, and it's important to train employees to recognize and avoid potential threats.
These threats include—but aren't limited to—ransomware data denial, data and identity theft or malicious actions intended to disrupt critical infrastructure, such as the attack against water treatment systems in Florida, which occurred early in 2021.
Security awareness training is becoming increasingly important, as recent studies show that more than 90 percent of data breaches and security incidents are caused by human error. By enhancing your employees' understanding of how their actions can put company information at risk, you reduce the chance of human error causing a breach.
Required Compliance
If the high risk of data breaches isn't reason enough, various governmental and professional organizations require security awareness training as part of a growing body of regulatory guidelines and mandates. If you work in—or with—one of the following industries, there is some form of data and cybersecurity regulatory compliance you must adhere to.
Regulated Industry Sectors
Architecture/Construction/Engineering: Regulations for A/C/E firms concern vendor management data, and both private sector and government contracts use NIST 800-53 guidelines.
Accounting: The American Institute of CPAs requires that its members complete cybersecurity training on an annual basis. This industry is also bound by federal Procurement Technical Assistance Center guidelines and the Gramm-Leach-Bliley Act (or GLBA), both of which require some form of cybersecurity training.
Financial Services and Banking: The Financial Industry Regulatory Authority, Securities and Exchange Commission, Federal Financial Institutions Examination Council, National Credit Union Administration and the New York State Department of Financial Services (which has regulatory authority over Wall Street) require cybersecurity training of all employees at regular intervals. This sector also falls under GLBA regulations.
Healthcare: The Health Insurance Portability and Accountability Act (HIPAA) requires regular, documented security awareness training for anyone working with data covered by the act.
Insurance: Both the National Association of Insurance Commissioners and the NAIC Insurance Data Security Law require regular cybersecurity awareness training.
Legal: The American Bar Association requires cybersecurity training for all lawyers and their employees in regards to all aspects of electronic communications.
Retail: The Payment Card Industry Data Security Standard and the PCI-DSS Security Awareness Special Interest Group require formal security awareness programs and training. These regulations apply to any organization or individual who processes credit card data.
Ensuring You Are Protected—And Compliant
The National Institute of Standards and Technology maintains a Cybersecurity Framework intended to guide efforts toward managing and diminishing cybersecurity risk. While the NIST (and subsequent CMMC) framework was originally developed for government contractors, it's now widely recognized that these standards should be implemented across all industries to maintain high-level cybersecurity.
Compliance regulations can be complex to navigate, and yet failure to comply with these regulations not only puts your data and IT infrastructure at risk but could expose you to legal liability.
Consulting with trained cybersecurity professionals is the best way to ensure not only that your systems are compliant, but that your employees are trained in cybersecurity best practices to keep your information safe.
To learn more about our cybersecurity and security awareness training services, contact our experts today.