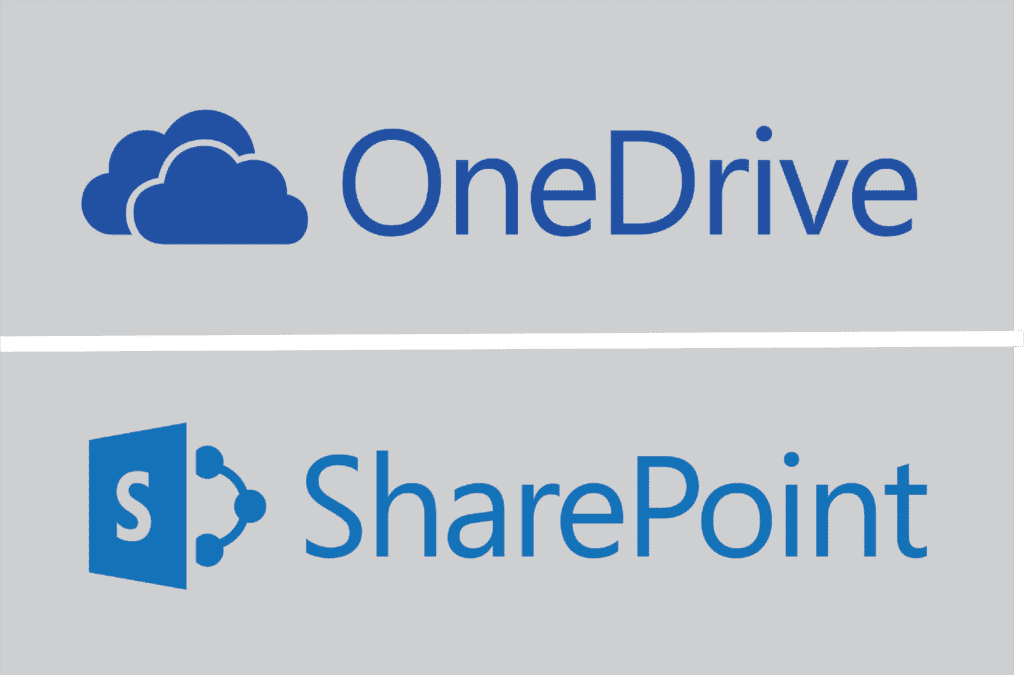 OneDrive and SharePoint are two separate Microsoft applications that can greatly benefit both large and small businesses. But understanding the differences of each, how their capabilities complement each other, and whether your business needs these tools can be daunting.
Here, we'll discuss the differences between OneDrive vs SharePoint and the features of each application, helping you decide if these tools would be valuable for your business.
OneDrive
Microsoft OneDrive is an internet-based tool for cloud storage of data. Most modern businesses have adopted cloud computing in some form or another, and OneDrive has been amongst the top providers of cloud storage solutions for your personal files.
OneDrive has several features that make it a reliable tool for your business. Here are some of its main features:
Cloud-based file storage
Remote access to files
File backups & security
File sharing
Benefits of OneDrive
Here are the main benefits of OneDrive:
Scalability and Cost-Effectiveness
OneDrive offers a significant space to store your data for free if you have a Microsoft account. However, it also offers purchasable packages for people who require larger storage spaces. Paying for only the storage you need makes this solution scalable and cost-effective.
Data Privacy & Security
OneDrive boosts the privacy of personal data since no file can be accessed without authentication and share settings turned on. It's a great platform to store your personal files to keep them private.
Shared files are protected by Transport Layer Security (TLS) encryption, protecting your data from breaches. With other features you can optimize and customize within OneDrive, you are provided with a personalized security shield that requires complex identification methods for access.
SharePoint
Microsoft SharePoint, like its name, is a web-based platform where you can share documents with your team. While OneDrive focuses on providing a secure place for your personal files, SharePoint's focus is on enhancing collaboration across teams by managing, storing, and distributing files to various users.
SharePoint has several tools to help our team remain collaborative while also keeping your files safe. Here are some of its main features:
Cloud-based or on-prem file storage
Remote access to files
Collaborative documents
File backups & security
Intranet creation
Shared Assets Library
Compliance features
Large file support
Benefits of SharePoint
Here are the main benefits of SharePoint:
Enterprise-Level Security
Like OneDrive, all files are encrypted and protected by multiple layers of security. Backups are also performed to ensure your documents are accessible at all times and protected from data theft.
Remote Collaboration
On SharePoint, files can be shared between collaborators, enhancing productivity across your team. SharePoint offers the flexibility of sharing and storing files remotely and allows collaboration between users and anyone inside or outside the organization.
Customization and Integration
SharePoint includes customizable features for determining access permissions as well as apps that integrate with your other platforms. It also includes website and intranet creation, meaning you save money on hiring third-party web developers.
OneDrive vs SharePoint: What Are the Differences?
Although OneDrive and SharePoint are similar in many ways, there are some key differences you'll want to know.
Flexibility with Microsoft 365 Integration
Microsoft 365 now includes SharePoint features in its cloud platform, making it easy to get the best of both platforms. For added flexibility, SharePoint can also be purchased by itself as a standalone on-premise solution.
Storage and Functionalities
Storage capacity is the main differentiator between OneDrive and SharePoint. While OneDrive provides a solution for simple document management and storage, its storage capacity is limited (1TB), making it unfit for larger teams.
Although you can pay for more, the maximum capacity is 5TB. On the other hand, SharePoint offers the flexibility, collaboration, and versatility a large team needs to manage systems.
Access Management
If you want to manage private documents, OneDrive is the ideal place to upload them. However, for teams of employees, SharePoint is a more suitable platform for sharing documents, featuring a wide range of collaboration tools.
With OneDrive, it might be time-consuming since every document has a private access setting. In SharePoint, you only set permissions per folder, meaning every new document uploaded has access permission.
Collaboration & Intranet Creation
OneDrive's main purpose is to securely store your personal files within the cloud. While OneDrive files are shareable, the collaboration features of SharePoint are much more robust. SharePoint was designed with organizations in mind, making it ideal for businesses who need scalable cloud storage and collaboration tools.
SharePoint can also be used to create an intranet (an internal set of web pages that are only accessible by organization members). An intranet can benefit your organization if you have employee-restricted resources or login platforms, such as HR web pages or training materials.
The Bottom Line
Every organization can benefit from cloud applications. If you like the added bonus of cloud security and regular software updates, Microsoft 365 may be the best solution for your business.
OneDrive and SharePoint are power tools in organizing files. You can conveniently utilize them in combination or choose one depending on your needs. 
While OneDrive is particularly useful for individual file storing, SharePoint enhances team collaboration across your organization. Understanding the differences between OneDrive vs SharePoint can help your business make the best decisions about how to integrate them with your existing applications.
If you are looking for an IT company to help manage Microsoft 365 OneDrive or SharePoint using our integrated project management tool, give us a call at (317) 751-4332 or set up a meeting with one of our experts here.