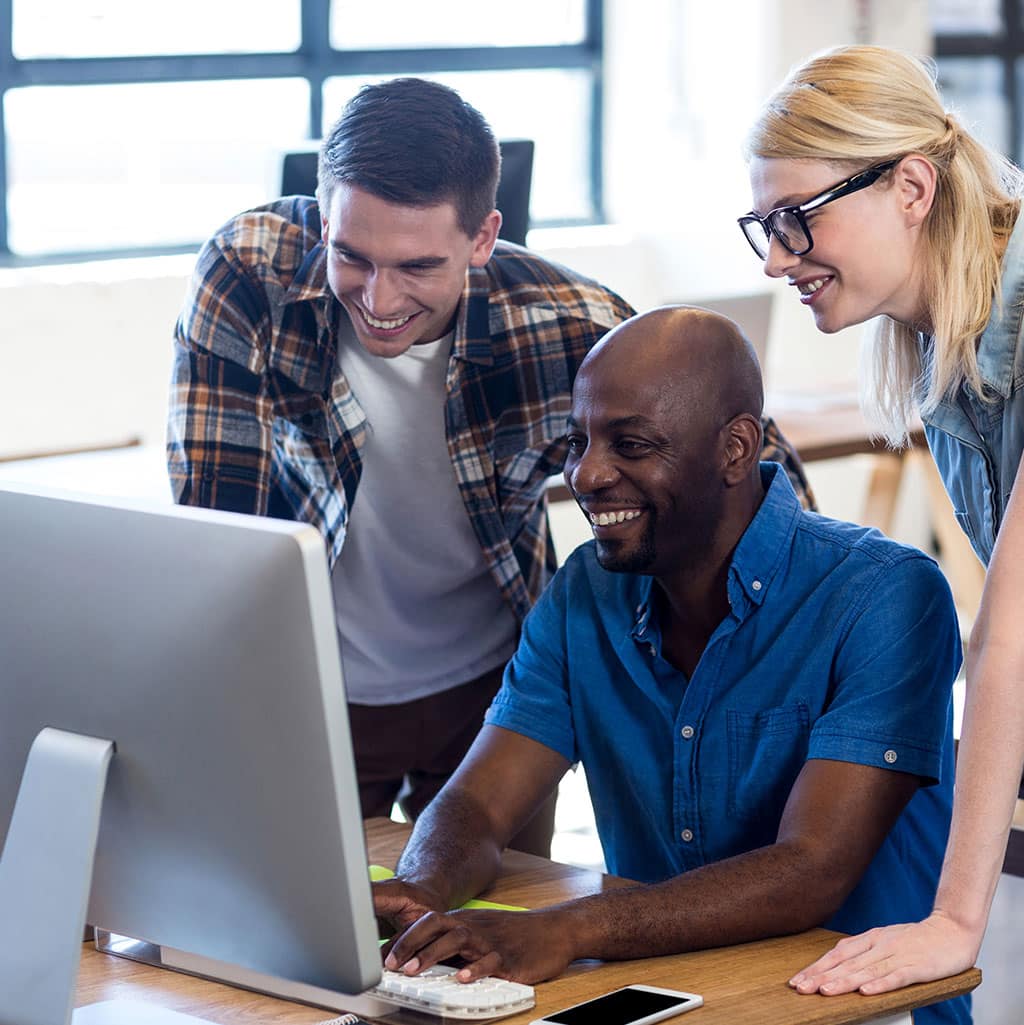 SharePoint is a highly-configurable collaborative business platform and workflow tool, and can do much more than simply document management. Many businesses are reaping the benefits of SharePoint, especially those who have remote teams.
When your company successfully implements a migration to SharePoint, you'll see increased system productivity, experience better communication between your employees, and have more security, visibility, and control over sensitive information.
That said, completing a successful SharePoint migration is no small feat. You'll want to understand the different types of migration, how to plan and implement a migration plan, and SharePoint best practices before you get started.
Here's what you need to know:
Types of Migration
Manual Data Migration:
In this type of migration, you need to install and configure a new SharePoint environment on new hardware and manually copy the data from the old to the latest environment. This is by far the most time-consuming migration method and is not recommended by experts.
However, this may work as a good option when a SharePoint development environment has some major issues that can't be fixed easily and data therefore needs to be migrated manually.
Third-Party Tool Migration:
With this SharePoint migration method, you'll need to purchase and install a third-party tool such as AvePoint's DocAve to simplify the migration process. Such third-party tools often simplify the migration process and also allow for data reorganization and support configuration updates, which are very expensive.
Content Database Migration:
This method is also known as the detach database method. You'll have to install and configure a new SharePoint environment on new hardware, and then detach the content databases from the old SharePoint environment and reattach the content database to the latest SharePoint environment.
The method ensures that 100% of the data is successfully migrated, but one problem with this method is that it needs more disk space, time, and network bandwidth than the in-place upgrade method explained above.
In-Place SharePoint Upgrade:
While not a migration method, per se, an in-place SharePoint Upgrade allows you to install the latest version of SharePoint in-place on the existing hardware that is running your version of SharePoint.
This method is less time-intensive, but it comes with certain limitations. For example, you cannot hop SharePoint versions. This means that you can only upgrade to the next available version. So, if you're currently using SharePoint 2007, then you can only upgrade to SharePoint 2010.
Also, it's worth noting that in-place upgrades can cause configuration problems if the appropriate pre-and post-migration actions are not thoroughly executed.
Migration Best Practices
1. Know your end goal
Consider your present infrastructure when deciding where to host your data. Whether it's file servers, third-party storage solutions, or third-party cloud storage apps, taking the time to examine your current situation can help you plan a successful migration.
It's extremely important to know where your data is located, who is using it, whether you need it, or if it's sensitive. Don't forget to consider the file name and path length; this will make the migration process much smoother.
When you understand how your users have been using your content from your source, you can anticipate the data structures and workflows that would be most beneficial to your end-users to help them have a positive experience.
Then, based on your findings, prioritize your options. When making plans, don't just think about the best migration strategy—you should also select the proper tools. Not every tool is suitable for all situations, so investing in the most comprehensive migration solution will pay off.
2. Decide on file sizes
One of the most important steps in SharePoint Online migration is planning for the right "package." It's not advisable to migrate big chunks of data all at once because it will cause unhealthy throttling (which limits access to a resource, such as a server, over a set amount of time) during the migration. But, when packages are too small, they will slow your migration down.
Microsoft recommends packaging at least 250 files per transfer to improve throughput. For the size, a minimum of 100 MB and less than 250 MB per package is recommended.
Important Tip: Keep in mind that it's faster to migrate files with a larger size than smaller ones. Files also migrate faster than objects and list items.
3. Get your destination ready
Even before you migrate, you should make sure that your destination is prepped. If you categorize your material before migration and use the governance solutions that Microsoft 365 provides, your data will be kept safe, information will be correctly safeguarded, and you'll be able to fight any potential fires from the beginning.
4. Consider change management
The cost of change management is likely to be lower in the long run than the cost of any project it aids. It will also aid your company processes, resulting in a higher adoption rate and improved operational efficiency.
While it's useful to think about your old processes throughout the discovery and planning stages, you should also take advantage of the changes and innovations that come with it in order to enhance your system. Balance the need for innovation with a history of proven and successful methods.
Luckily, SharePoint Online has various tools to help you achieve this. Furthermore, it can be integrated with other Microsoft 365 platforms which will give you opportunities for workflow improvements.
5. Don't forget the pilot tests
There are always unknowns that may come into play, no matter how great your strategy is. Pilot tests will find any gaps in your plans so they can be taken care of before the actual migration, which can save you a lot of time and money.
6. Choose your migration timeline
To get the highest throughput, schedule your migration during off-peak hours, which are typically nights and weekends. You could experience throttling if you attempt to migrate to SharePoint during peak hours.
Also, Microsoft suggests that you do not submit more than 5,000 migration requests at a time, because over-queueing will slow your migration down. Finally, make sure to complete your migration tasks before uploading a new request.
Potential Roadblocks and How to Avoid Them
SharePoint migrations can be extremely complicated. There are a lot of moving pieces, and without dedicated IT professionals, the process can cause downtime and decreased productivity for your company. It can be beneficial to get the help of an IT consultant to optimize and efficiently execute your migration. Here are some potential roadblocks that can be avoided with the help of an expert:
Nothing wastes time like data that isn't where it should be. A reliable IT team with experience in data migrations can help you analyze and structure your data so that it's easily accessible after migration.
Even after migration, your SharePoint environment can result in an endless loading of files and pages due to low bandwidth. This could waste hours of your employee's time, so outsourcing the work or getting a consultation from an IT expert who can prepare your network and servers for the migration is key.
When migrating, there's a possibility that some or all of your metadata could be lost. An IT expert can help you to define an inventory of the content and organize it within content types to keep your metadata safe.
Need Help with Your SharePoint Migration?
If you're looking for help with your SharePoint migration, our team at AIS can help. We have years of experience in helping companies of all sizes make the switch to SharePoint Online. Contact one of our experts today to get a current review of your SharePoint environment and get insights on what can be done to improve it.