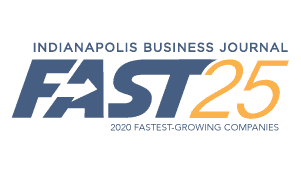 INDIANAPOLIS, July 27, 2019 — Apex Infinite Solutions LLC (AIS), a leading IT managed services and solutions company, announced today it has been recognized by the Indianapolis Business Journal (IBJ) as one of central Indiana's 25 fastest-growing companies.
This year's rankings place AIS 6th in the region for fastest-growing Indianapolis-area private companies by revenue growth FY 2017-2019. "Our emphasis has always been on strategy – bringing best-in-class solutions to organizations that fit their specific needs and goals," said Lamont Hatcher, CEO & Founder of AIS. "We take a holistic approach to service management, and in doing so, help organizations see how technology can help them grow."
AIS's growth in IT managed services, consulting and cybersecurity is fueled by investments in core capabilities, developing key industry partnerships and expanding into new markets, including the federal space. With a heavy focus on supporting and empowering people, AIS goes beyond the typical client-vendor and employer-employee relationships. "We believe strongly in investing in people and helping them achieve their personal and professional goals," said Hatcher.
The IBJ's recognition of AIS follows recent industry recognitions including CRN's Managed Service Provider 500 list, which recognizes the top technology providers and consultants whose forward-thinking approach to providing managed services is changing the landscape of the IT channel, and being named to Inc.'s 5,000 fastest-growing privately held companies list. "We are proud to be recognized by the Indianapolis Business Journal, and look forward to continuing to grow our impact in the Indianapolis community and beyond," said Hatcher.
A full list of the Indianapolis Business Journal Fast 25 can be accessed here.
About AIS:
AIS is a proactive IT consulting, infrastructure and cybersecurity company specializing in strategic solutions that help organizations leverage technology to drive positive outcomes. Based in Indianapolis, AIS was founded in 2012, and works with public and private organizations across the Midwest. Through our service delivery platforms, and our talented professionals, we provide personalized, best-in-class digital solutions to organizations, users, and customers.
For more information on AIS, please visit us on the web at www.aisllp.com, or follow us on LinkedIn.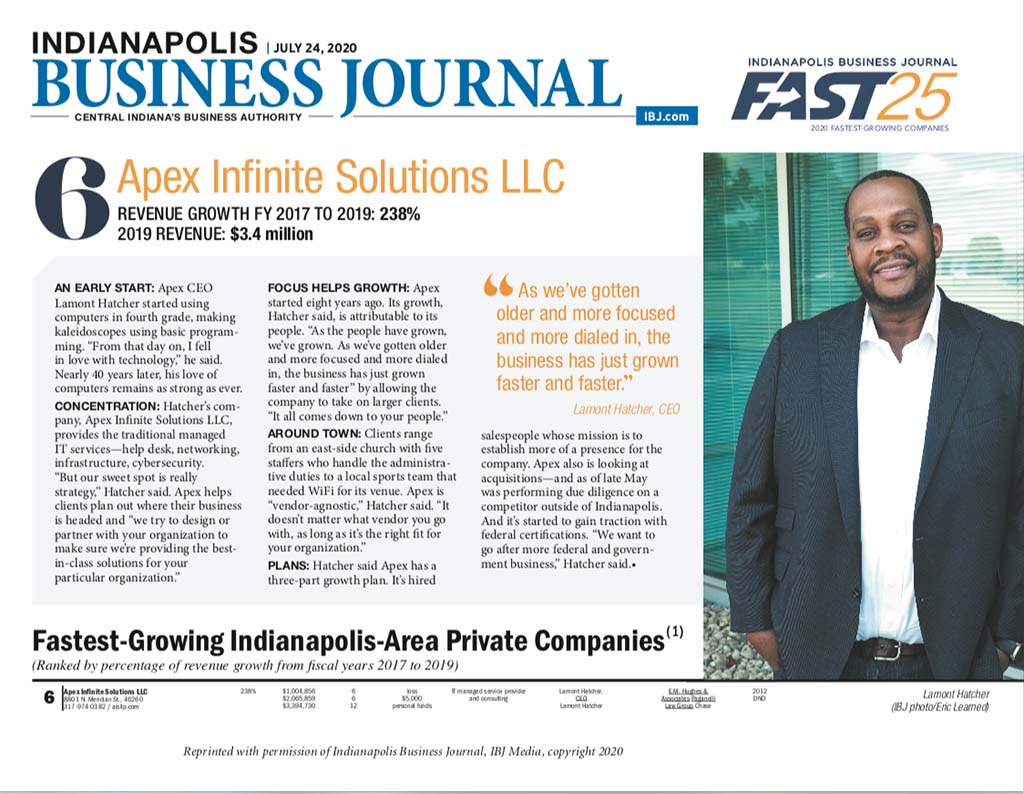 Download as PDF