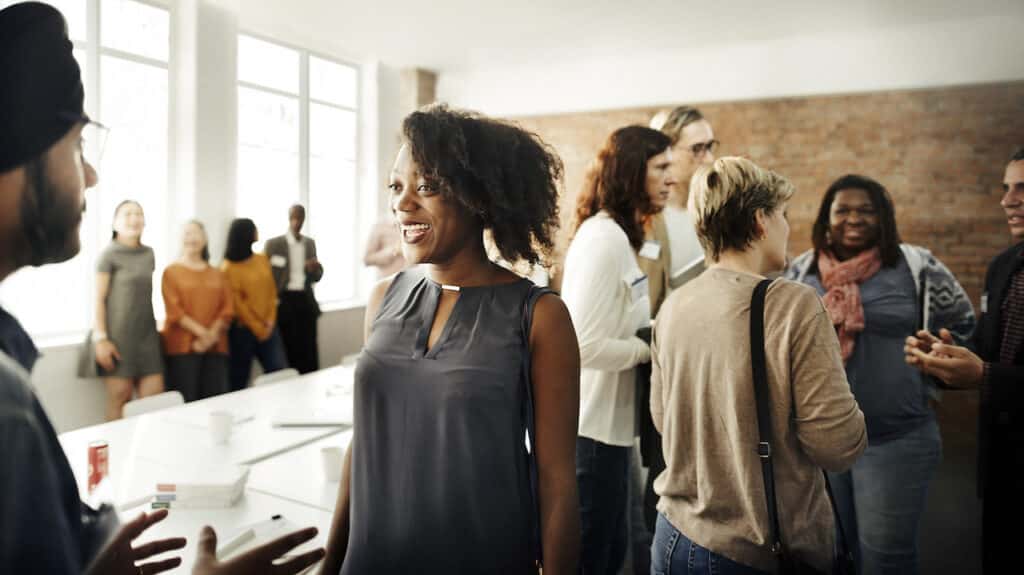 In a world where the cybersecurity sector is more competitive than ever, it's essential to stay ahead of emerging trends. Diversity in your workplace will make your company more robust and better prepared for any possible threats that come your way.
In this blog post, we discuss how diversity within a company can be achieved through recruitment, retention, and innovation, and how diversity can lead to enhanced cybersecurity.
Diversity Can Help Improve Cybersecurity Through Recruitment
Recruitment of diverse employees should be a top priority for all modern businesses. Building a cyber resilience strategy means understanding more than the technology behind it. Getting a wider range of people into security isn't just equitable; diversity is the best chance we have to make a real difference with IT security.
According to a CybSafe analysis of data, human error was the cause of approximately 90 percent of data breaches. Cybercriminals aim to exploit businesses by manipulating human behavior to attack organizations. By partnering with a diverse company or hiring individuals with different backgrounds and skill sets, you can vastly improve cybersecurity. Diversity means a more well rounded approach on how to solve cybersecurity problems.
Additionally, as companies recruit cybersecurity professionals more diversely, this precedent can lead to more people with diverse backgrounds entering the cybersecurity field, thus expanding the talent pool.
Diversity Can Help Improve Cybersecurity Through Retention
Retention is essential for any company's overall success and growth, but especially if it's in the cybersecurity industry, where talent always seems to be scarce.
Having a diverse workforce and diverse partnerships will ensure that those you work with feel included within your culture, so they continue doing excellent work day-in and day-out. If they're not treated fairly or supported by the company culture, this could lead to high turnover rates. This means missing out on opportunities for knowledge transfer between employees and partners.
Even with well-established recruiting processes, these efforts are fruitless without diverse inclusion within company culture and the building up of diverse partnerships.
Diversity Can Help Improve Cybersecurity Through Innovation
Innovation is vital in any industry as ever-changing as cybersecurity.
Diversity in your workplace and among your partners allows your companies to come up with valuable cybersecurity solutions faster than competitors, since you have various perspectives on the origins, natures, and intentions of cyber crime.
For instance, a hacker's geographical location and culture could impact the resources they use to infiltrate a company's systems. If you're dealing with a hacker located in South America, a South American employee would likely have the most relevant insight into the methods of the hacker.
The Bottom Line
Diversity in the workplace isn't just about race, gender, or sexual orientation. It's also about opinions and experiences that bring different ways of thinking to the table.
Through recruitment, retention, and innovation, building a diverse network of employees and partners will only improve your company's ability to address cybersecurity. Diverse backgrounds will enhance creative thinking, leading to cutting-edge solutions that put you ahead of your competitors.
Here at AIS, we value diversity in our workplace and encourage everyone to respect others' opinions and beliefs. AIS is a black-owned IT Managed Services Provider that focuses heavily on cybersecurity to help businesses protect their information by offering a variety of cybersecurity services.
Partnering with a business that understands diversity within a company culture can improve your cybersecurity posture. Our staff of uniquely qualified individuals will provide the breadth of background knowledge needed to address a wide range of threats.
If you're interested in learning more about how we can help your company better protect its information, feel free to contact us today.