All businesses could benefit from the services of a Chief Information Officer (or CIO) to manage and oversee IT infrastructure, but not every business can afford to employ another high-level executive. That's where Virtual Chief Information Officer (vCIO) services from AIS comes in. We maintain and improve the efficiency, organization, and proactivity of a business's IT infrastructure at an executive level— at a fraction of the cost of a CIO's salary.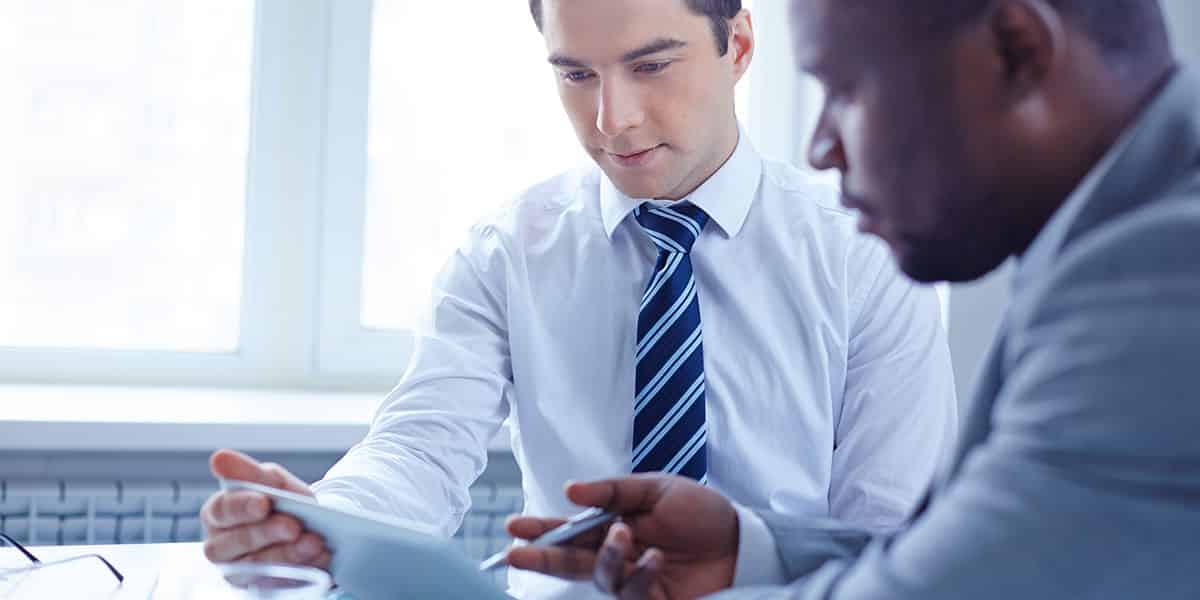 vCIO's work in tandem with an organization to formulate technological goals and ensure those goals are executed at every level of business. They function the same as in-house CIOs, collaborating with management teams, plan IT budgets, execute strategies and manage IT infrastructures at every level. But unlike a CIO, a vCIO works from a remote location with occasional on-site consultations. Rather than paying the salary a full CIO salary, businesses pay for the monthly services of a vCIO through their managed IT plan. In this way, any business can benefit from unmatched experience, knowledge, and support, whenever they need it, at a greatly reduced price.
In our experience, vCIO services make the most positive and impactful change in a client's IT infrastructure. If you're still skeptical of the idea that your business could benefit from a vCIO, we encourage you to read the following case studies from real AIS clients.
This relationship case study centers on AIS's partnership with Aqua Systems, a water treatment company based in Avon, Indiana. When interviewed, Tom O'Leary, CFO of Aqua Systems, had the following to say concerning Lamont's role as vCIO:
Tom says, "It's better than I expected. Lamont is truly our CIO. We could have brought IT in-house, but we are not an IT company; we are a water company. AIS works for us, and it is all about us." Aqua Systems was especially impressed with Lamont's role as vCIO. Lamont proactively manages Aqua Systems on a daily basis, remotely. Once a month he comes out in person to review Aqua Systems' direction and goals. Because of their trusted partnership, Lamont (as vCIO) sits at the leadership table at Aqua Systems. He shares in confidential information and weighs in on big decisions about growth. He consistently offers solutions to help the company run smoothly and efficiently. Lamont puts Aqua Systems' interests first, even if it means reducing his own revenue. He is truly part of the team.
This relationship case study examines AIS's partnership with the Indians, a minor league baseball team in Indianapolis, Indiana. Matt Guay, the Assistant General Manager in charge of Tickets & Operations, was interviewed and had this to say:
According to Matt, "AIS was not simply a vendor like the other companies I met with. I got the sense that they truly wanted to understand our business and help us implement our goals. I saw a future partnership and a long-term solution in them."… Lamont Hatcher, CIO of AIS, is able to secure the Indians' IT future in his role as vCIO. Lamont proactively functions as the Indians' vCIO remotely. In addition, once a month he comes out in person to review their overall direction and goals. In doing so, he works with Indians' management to plan 3-5 years down the road and aligns the team's goals with their IT management plans. Lamont is constantly using his perspective to improve IT and offer new solutions. AIS is focused on bringing the Indians out of old habits and looking toward the future.
This relationship case study focuses on AIS's partnership with the Valenti-Held Group, a general contracting company based in Whitestown, Indiana. When interviewed, Jackie Francescon, the Accounting Manager of the organization, had the following to say about Lamont's role as vCIO:
According to Jackie, the partnership with AIS dramatically improved communication and foresight regarding IT infrastructure. She noted, "What we had before was simply a consultant installing updates and performing break/fix. We wanted someone to look down the road to future growth." Lamont was able to provide that forward-thinking perspective. He remotely monitored and evaluated the Valenti-Held Group's IT infrastructure with the future in mind. Lamont streamlined communication concerning the IT infrastructure, consistently updating and consulting with the group on the status of their network. He offered proactive solutions to potential problems and indicated opportunities for growth and improvement.
These testimonials reflect the substantial benefits AIS's vCIO services have provided for a variety of businesses. We truly feel every organization can drastically improve their IT infrastructures with this level of experience and management.
Reach out to AIS and experience how implementing executive-level IT support at an affordable cost will benefit the bottom line of your organization.
Beat the Hackers to It, Hack Your Own Network